If you would like to visit our showroom please contact our office to schedule an appointment.
Monday:
8:30 a.m. - 4:00 p.m.
Tuesday:
8:30 a.m. - 4:00 p.m.
Wednesday:
8:30 a.m. - 4:00 p.m.
Thursday:
8:30 a.m. - 4:00 p.m.
Friday:
8:30 a.m. - 4:00 p.m.
Saturday:
Closed
Sunday:
Closed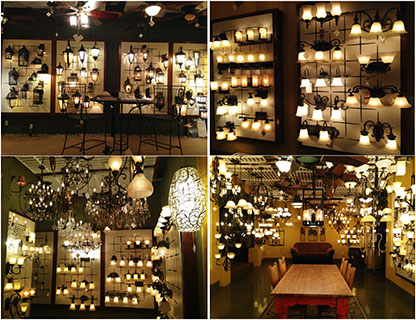 Set up a day and time to meet with one of Aztec Lighting, Inc. lighting professionals! We are here to serve and would love to help you find just what you need.
Your time is important to us and we want you to have the best possible experience with Aztec Lighting, Inc.. Once we receive your request for an appointment, we will verify that we can meet with you at the time specified. If for whatever reason we are unable to, we will let you know promptly.
Also, when choosing a day and time for the appointment, be sure to checkout our hours.
* Required Fields